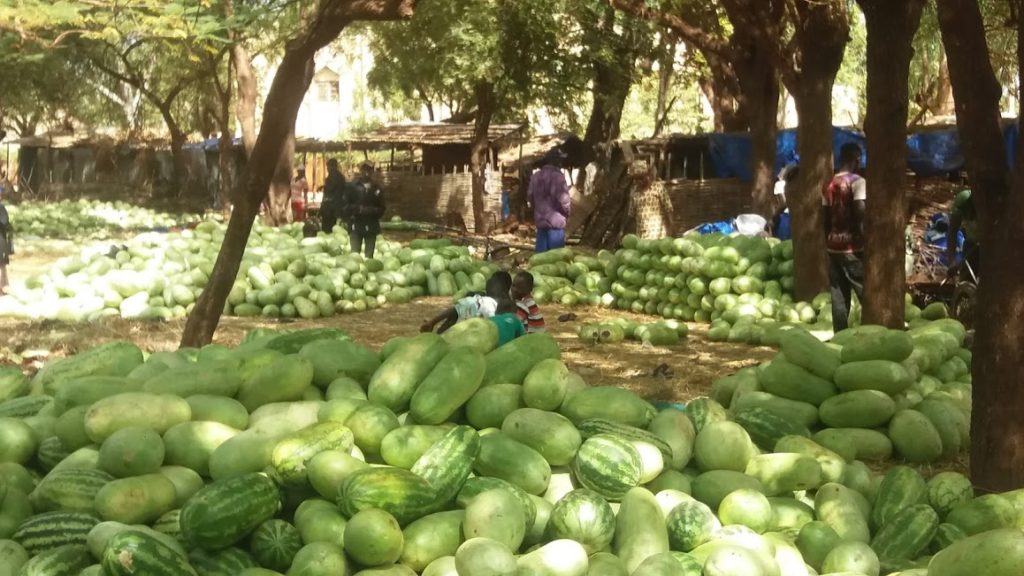 Hello again, with greetings from Bamako! I'm now living here, in this busy city filled with life and traffic fumes and poverty and occasional joy and music and peanut sauce and above all, banter. Malians like to joke. So do I, which is why I think we are getting along. Despite the traffic.
I moved here at the end of September, to work for International Alert, as their Mali Country Manager: Alert, as it's known, is an London based NGO dedicated to international peacebuilding, and this is a wonderful, full-on job. Already it's taken me to Timbuktu (of which more in just a moment) plus the central region of Mali that is increasingly plagued with violent criminality. Communities have been shattered by long-term conflicts over land and other valuable resources, and I'm part of of a small, busy and creative effort to understand what's going on, and work towards dialogue and a national vision for building national peace.
In many ways Bamako is the opposite of my old home, Bangui in the Central African Republic (CAR): it's bigger, dirtier, and home to hundreds of thousands of motor-bike drivers who I can only politely describe as mental. The air quality is dire, especially now, the season of the infamous harmattan: as I write this my throat is raw from dust and fumes. In the evenings the light across my quartiere or local neighbourhood is hazy, almost thick. I'm sharing a house with a new friend, and a dog, and when I walk her in the evenings (the dog) it feels as though I'm wandering through a dim lit film-set.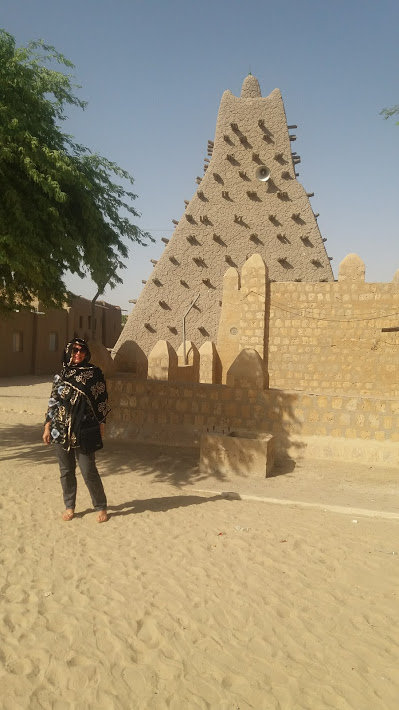 But there are good reasons to be here: Malians are proud, friendly and as I said, they like to joke. My small but perfectly-formed work team is great, I eat lots of fresh watermelons and papayas (hence the photo, from southern Mali), drive a proper old Mercedes to and from the office (yup) and I have just been to Timbuktu.
This once majestic centre of learning, replete with libraries of ancient manuscripts and scrolls, has survived many different lives: it has, amongst other identities, been a symbolic Tuareg homeland (though the Tuareg are a minority group making up, at the very most 30% of residents): but four separate Tuareg rebellions since 1960, plus other competing political and criminal interests – and the Malian Government not succeeding to create a successful post colonial identity  inclusive of all Malians – catalysed this vast Sahel region into an "alternatively governed" space, where a series of men and movements with political, criminal, sometimes extremist agendas, paved the path for violent power struggles that erupted onto our international screens only in 2012.
Nowadays, the UN mission in Mali (MINUSMA) has a huge presence in Timbuktu. The airport where I landed is, crudely, a military base. UN and Mali forces have secured the small sandy centre of Timbuktu – but the even the outskirts are problematic, to say the least. The week before I arrived a kamikaze attack targeted (and failed to kill) UN peacekeepers : IEDs and cars being stolen at gunpoint has become a grim sign of business as usual. Humanitarian aid workers are based here, but, white staff can only stay a few days at a time, and we are obliged to change hotels every day to minimise the risk of being kidnapped. I couldn't walk the streets at all.
Prior to 2012, Timbuktu had also been the site of an enigmatic desert music festival, which must have been a magical time. The town sits on a vast plain of Sahara, has extraordinary architecture and still busy local markets, where you can barter for jewellery, fruits and vegetables, rice and flour etc. But at night the it is eerily quiet, except for UN and military patrols. I stood on the roof top of my auberge and watched stars and pondered how this all went so wrong.
I will write more about the conflicts in Mali as I learn more: for now I can only share with you that I saw some of the fabled Timbuktu manuscripts that survived being burnt by Islamic extremists  in 2012, and almost wept because the histories inscribed on them are so rich and rare and beautiful. Extremists destroyed more than 4,000 of the manuscripts, a local librarian told me. But another hundred thousand, he says, are still being guarded by families across the town. These families have refused to give them up, because they're still living in fear of violence and destruction.
You can have thousands of military "actors" securing cities, town and villages – but peacebuilding begins with re-building trust in and across shattered communities. And that's why I love my job and why I think it's worth doing.
Finally, in these complex times we need moments of sheer exuberant joie: so here is a vignette from Priscilla  the other Queen of the Desert – on why even in extremis life is filled with threads of joy. happy reading and thanks for visiting my blog, I'll be back with more on Mali very very soon X