… But it feels like another war is still being fought here… a war against women. They are trafficked like cargo, and traded like stock; the price for each calculated according to how much profit can be extracted from her afterwards.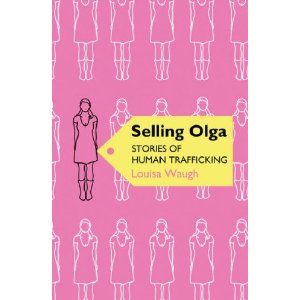 Louisa Waugh spent three years researching and writing this vivid, unflinching investigation into human trafficking across Europe.
She journeys to some of the places most infested with trafficking; talking to women who have been trafficked, and the people who support them in defiance of personal risk. She visits Bosnia and Kosovo, where, more than a decade after civil war first erupted across former Yugoslavia, women are still sold in bars and confined inside private apartments; and where the UN and NATO are both finally attempting to address the ugly complicity of their own peacekeepers.
She travels to northern Albania, where chronic poverty coerces women into sex work. In Moldova she meets Olga, who tells her own story in angry, heartbreaking detail. But trafficking is not confined to the Balkans. In Sicily she spends time with Nigerian women who were trafficked by other women, and who are now fighting back.
These journeys are courageous attempts to understand trafficking in situ; and to investigate why, in spite of global awareness, relentless anti-trafficking campaigns, and increasing numbers of traffickers being imprisoned, this is still the world's fastest-growing organised crime, with multinational profits to traffickers who have little to fear from law enforcement agencies.
She also explores human trafficking in Britain; what happens to women sold into our sex industry, and to migrants trapped in other forms of forced labour within our 'ultra flexible labour market'. Finally, Louisa puts forward a passionate case for why, in spite of everything, there is genuine hope of change.
An expose of international human trafficking by a prize-winning author.
Compelling reading — SUNDAY TIMES

Selling Olga avoids being sensational or prurient… Waugh argues cogently that victims should receive physical and legal sanctuary. — Marianne Brace, THE INDEPENDENT

One of the book's strongest points is that Waugh refuses to take anything at face value… very worthwhile — MORNING STAR