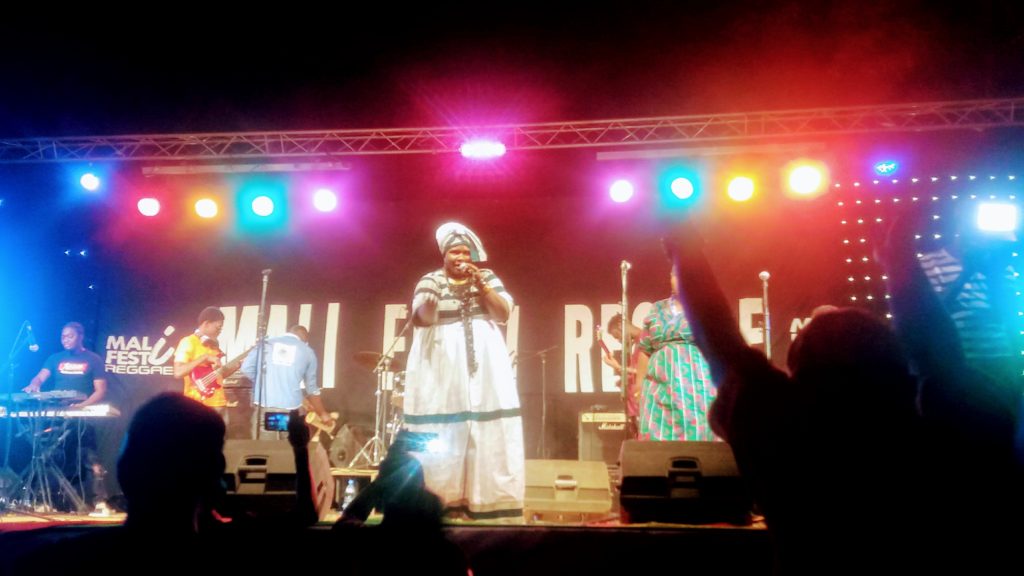 Recently, Ibrahim Boubacar Keïta won his second term as President of Mali, apparently: I say apparently as the opposition, led by ex-finance Minister Soumaila Cisse, refused to accept the results, alleging serious fraud and intimidation of voters. His allegations were rejected by Mali's Constitutional Court, though he has not accepted their ruling. Those of you who read my blog already know I recently left Mali after two years in Bamako, with memorable field missions across Mali, including to Timbuktu. Anyway, IBK, as the elected President is known locally, has been inaugurated for five more years. Friends in Mali say they're deeply dissapointed, both by the election result, and the court ruling. IBK has already presided over five years of corruption, spikes of brutal violence and above all, a chasm of leadership that could propel Mali out of chronic cycles of violent killings across and between communities that have become normal life for many. The looming legislative elections, scheduled for November, could be a political flash-point, and /or an opportunity for the opposition to challenge the status quo, if they are not rigged in advance.
There are some things I don't and many things that I do miss about being in Bamako: the food wasn't great, the mosquitoes were mental and both the heat and the politics was exhausting. But, life in Mali is live-wire: people are kind and proud (a good combination) the music is wonderful (photo above is the Mali Reggae Festival earlier this year): I met some political visionaries, and community leaders who face peacebuilding challenges head-on, including women I'm proud to say we supported with training.  I'll remember working in central and northern Mali, especially Timbuktu, for the rest of my life.
At the moment I'm happily unemployed, with time to lie in bed and read. I've just finished The Book Smugglers of Timbuktu by Charlie English: a lively account of the 'discovery' of the city (i.e. by early 19th century white man explorers), and the controversial 'rescue' of these famous sacred manuscripts by the Mali NGO Savama. I loved Charlie's book because it helps unravel the thick myths of Timbuktu, along with the intertwining histories of conflict across the Sahel that have been raging in one form or another since at least the 15th century. Historical context matters because these cycles repeat themselves, yet we rarely learn lessons from history, and inflict more suffering because of it. A few days ago I received a message from a someone working in Camp Nobel, the military Super-Camp just outside Timbuktu: the camp, with several thousand personnel, has been under attack again. There is as I've written before, no military solution to what is happening in Mali, because there are multiple interests in keeping the conflict burning that need to be understood and addressed, including at national and regional level. This excellent Sahel research published my my ex-employer, International Alert highlights what fuels conflicts in the region.
Now, on a lighter note, do you self-identify as a sheepdog?
Let me explain: in Mali, one of my random friendships (in the best sense) was with a Scandinavian peacekeeper, who shared the following (over beer, of course): when he was at university, his professor said to him, "What you need to remember in life is that seventy percent of people are sheep, twenty percent are wolves and the other ten percent are sheepdogs. The sheep follow each other, wolves prey on the sheep and the sheepdogs spend their lives defending the sheep. What are you and what do you want to be?"
I've asked many people this question: what's interesting is most immediately tell me they are not a sheep, to which I reply, "That's what sheep always say." The most though-provoking answer I've received is from another friend who told me, "I'd like to say I'm a sheepdog. But if I'm honest I'm also a bit of a wolf and sometimes a sheep". And he is a Canadian. I know I can be a bit of a wolf too, though I'm trying not only to self-identify as a sheepdog, but actually live as one…… if that makes sense to ewe.
Until next time…..