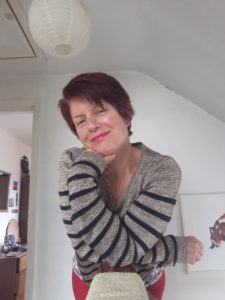 Hello there – I'm a writer, peace-builder & nomadic humanitarian: I've spent the last six years living and working in Central and West Africa. I'm especially interested in security governance, conflict geography, and how armed violence can be reduced, and how communities in situ can challenge national and international military responses.
A bit about my books: I've written three non-fiction books. My first was Hearing Birds Fly about living in a remote Mongolian mountain village. I'm delighted it won the inaugural Ondaatje Literary prize. I published my sec­ond book, Sell­ing Olga, a few years later: it's a full-length inves­ti­ga­tion into international human trafficking across Europe.
My third book, Meet me in Gaza, published in 2013, tells stories of ordinary Gazans living under military siege, and was shortlisted for the Memo Palestine Book Award. Since then I've been working internationally with peacebuilding organisations: firstly in the Central African Republic (CAR) where I worked with youth, including those involved with armed groups. Afterwards, I moved to Mali, where I managed national security governance programs aimed at reducing local conflicts, and natural resource management, like supporting artisanal gold miners in the South of Mali. I also worked in Timbuktu, which was as unforgettable as it sounds: a true sweet yet bitter experience of witnessing myth colliding with militarisation, with terrible repercussions for communities.
I continue to travel as much as I can, especially to remote landscapes, to post blogs and articles, and to laugh and learn as much as possible amidst the beautiful, cruel and wondrous things I engage with in this vivid, roaming life of mine. Do Join me!