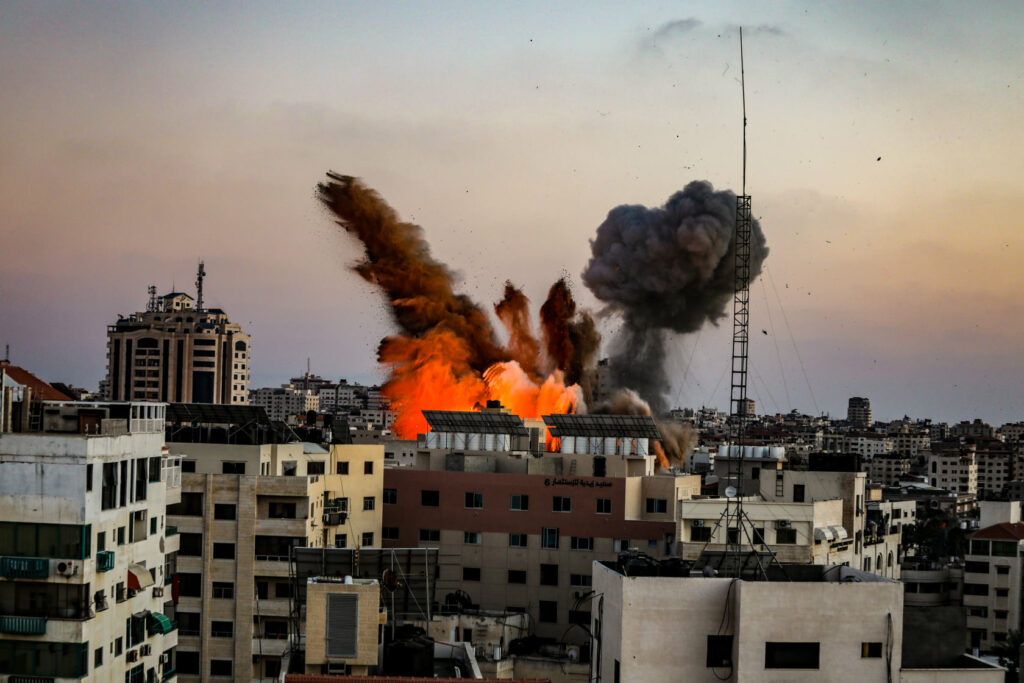 This Gaza city image was taken on 14th May by photographer Mohammed Zaanoun.  As many of you know, I used to live inside Gaza. I worked with the Palestinian Centre for Human Rights (PCHR) and Medical Aid for Palestinians (MAP). I am still in touch with my friends inside Gaza every day. 
As of today, 17th May, at least 191 Gazans have been killed. Thousands more have fled their homes, and PCHR has reported people being buried alive under the rubble from Israeli bombings. Palestinians inside Gaza do not have bomb shelters. Families who have lost their homes are now camping inside schools, including people who are injured. Doctors urgently need more medical supplies. 
I've launched a fundraiser to support MAP, who are buying stocks of medicines and equipment for Gaza. MAP are delivering wound staplers, to close wounds, materials for blood transfusions and anaesthetic drugs, amongst other materials. 
Please support this fundraiser: the link is below. I will be writing a more personal blog about the Gaza in the next couple of days. Thanks so much – Louisa  
https://www.justgiving.com/fundraising/louisa-waughforgaza